General Director
Educational background
Graduated from Kazakh Polytechnic Institute named after V.I. Lenin with a degree in metallurgical engineering for non-ferrous and rare metals.

Graduated from Central Asian University with a degree in engineering for engineering of oil and gas pipelines and oil and gas storage facilities.
Work Experience
During his 20 years with the Company, he held various positions from Procurement Manager to General Director, and has been in his current position for 11 years.

He also has extensive experience in public service, in 1997 he was Deputy Akim of Priozersk.

Married, three children.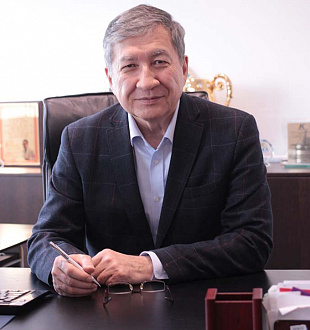 Back
Contact us
We will promptly reply to your questions on design, procurement, industrial construction, etc.