Company profile KSS is a leading company
in the field of industrial construction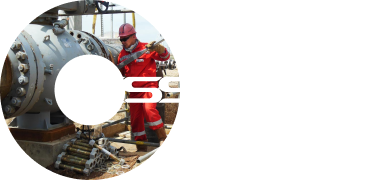 KazStroy
Service

The core area of Company's activity is engineering, construction, operations and maintenance of industrial facilities.
12
branches and representative offices
The core area of Company's activity is engineering, construction, operations and maintenance of industrial facilities.
$
9

billion

Company order book
$
375

million

spent on purchasing of equipment
Area of Activities
OGCC KazStroyService JSC is a diversified provider of services in engineering, procurement and construction.
KSS construction company is a member of the
International Pipeline Association IPLOCA
Company history
KSS: 50 years of Company's development
From a Soviet enterprise to a leading Kazakhstan's engineering, procurement and construction company with global presence.
1969
Establishment of Yuzhnefteprovod Soviet Production Association
Transformation into KazTransOil construction and repair department

1997
Separation from KazMunayGas structure into a separate legal entity - KazStroyService CJSC
2001
Privatization by current shareholders. Renaming to OGCC KazStroyService JSC
2005
Establishment of PSN KazStroy JSC JV (50%)

2007
Acquisition of 50% of Keppel Kazakhstan LLP (Keppel Kazakhstan)

2008
Joint Operating Agreement with Bechtel and Enka, TCO Future Growth Project (FGP/3GI)
2010
Establishment of Engineering & Procurement Services LLP (100%)

2011
Full acquisition of Keppel Kazakhstan LLP (Keppel Kazakhstan), currently Caspian Offshore & Marine Construction LLP
2014
Acquisition of participation share in a joint venture: KCA Deutag Kazakhstan LLP (participation share - 49%)

2021











OGCC KazStroyService JSC continues to actively develop:
One of the 30 largest companies in Kazakhstan in National Business rating.

Ranks 7th among the largest taxpayers in oilfield service industry in the Republic of Kazakhstan.

1997
2001
2005
2007
2008
2010
2011
2014
2021
Group of companies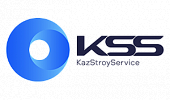 OGCC KazStroyService JSC
EPC Services for onshore hydrocarbon and infrastructure projects.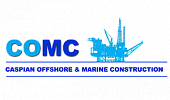 Caspian Offshore & Marine Construction LLP (COMC), 100%
A diversified plant providing services to oil and gas and marine industries. The plant is located in close proximity to the seaport, at the Aktau Seaport special economic zone with its own shipyard.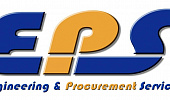 Engineering & Procurement Services LLP (EPS), 100%
Engineering and logistics services for hydrocarbon and industrial projects and infrastructure sector from concept development to commissioning.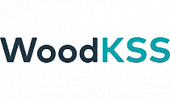 Wood KSS JSC, 50% (previously known as PSN KazStroy JSC)
Long-term maintenance of offshore and onshore oil and gas, petrochemical and energy facilities.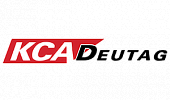 KCA DEUTAG Kazakhstan LLP
49%: exploration and production for onshore and offshore projects.

Group of companies OGCC KazStroyService JSC includes 3 subsidiaries and 2 joint ventures for execution of large oil and gas projects, and projects in construction and engineering field.
Personnel composition
KSS has earned a positive reputation as a reliable and stable employer.
Over 4,000 employees: an average increase of 1.5% per month.

Wide national composition: employees of 17 different nationalities work in the Company.

Representatives of all age groups: employee average age is 30-50 years.
More details
KazStroy
Service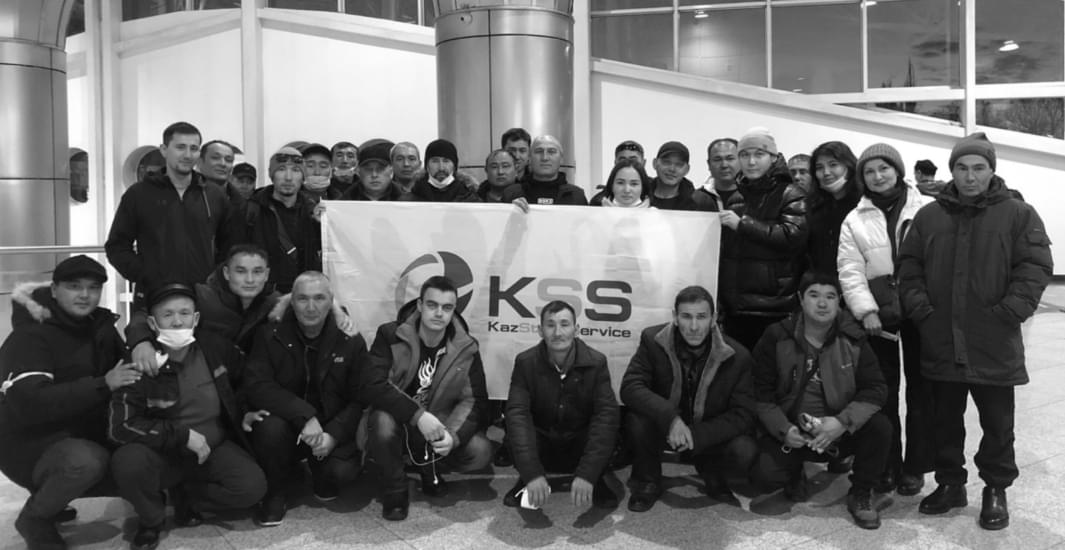 Information and technical support
The Company offices are equipped with innovative IT equipment and licensed software that allows to:
Protect data from loss and external threats.

Work remotely as all required information is available from anywhere in the world.

Securely connect to office infrastructure.

Communicate safely via audio communication and video conference.

Implement project 3-D models.

Promptly set up necessary services for each project.

Minimize failures and downtime of IT services.

Get technical support from software vendors.
The Company has implemented
Computerized management and maintenance system for hardware tracking and monitoring.

Efficient system of logistics, inventory and procurement.

Centralized system of spare parts and fuel and lubricants.
More details
Company employees use modern highly efficient IT systems:
Network technology management systems
Corporate systems for employee communication
Systems for protection of IT infrastructure and corporate mail system from external threats
Data storage cloud systems
Licenses and certificates
The Company's activities are subject to licensing. The following licenses were obtained:
License for engineering of petrochemical, oil and gas processing facilities.

License for survey activities.

License for Category I construction and assembly works.

License for Category I project design activities.

License to perform works and services in environmental protection.

License for handling ionizing radiation devices and installations.

License for handling radioactive substances, instruments and installations containing radioactive substances.
More details
Equipment
>
7000
of professional offshore and onshore equipment
Pipeline equipment:

pipe layers, pay welders, trolley pipe holders, compressors, bending machines and other

Certified lifting equipment:

motor cranes, forklifts, crawler cranes.

Earthmoving equipment:

excavators, bulldozers, loaders, graders, tractors, rollers, etc.
More details
Partners
Local and international industrial companies are among our partners:

ТОО «Engineering & Procurement Services» (EPS)












SEPCO1 Electric Power Construction






Jaipur Development Authority

Карачаганак Петролиум Оперейтинг Б.В.






Kazakhstan Petrochemical Industries Inc.




Contact us
We will promptly reply to your questions on design, procurement, industrial construction, etc.